JPDA 06-101(A) contains the Chuditch gas discovery (0.7 trillion cubic feet (tcf) of recoverable gas with minor CO
2
.
This significant gas discovery was made by Royal Dutch Shell in 1998. Additionally, JPDA 06-101(A) has proven and potential Mesozoic and Permian oil and gas potential.
Untested exploration targets are likely to exist adjacent to Chuditch at depths of approximately 3,000 metres. Existing seismic data coverage is good, and water depths are generally less then 100 metres.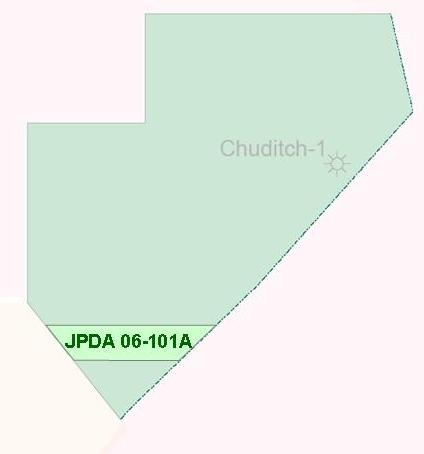 Back to top
The primary exploration target in JPDA 06-101(A) is to discover sufficient additional reserves of gas to provide a critical mass for commercial development of a 'Greater Chuditch' gas field.
The most likely future exploration targets have already been identified, in previous seismic mapping by Shell, which suggests the possibility of several similar-sized structures within the area.
Minza Oil and Gas Limited will undertake a seismic acquisition program including shooting new 2 dimensional (2D) seismic and obtaining and re-processing existing 2D seismic data which will assist in re-evaluating the potential of previously recognized structures, similar to the Chuditch gas Field, which exist within JPDA 06-101(A).
Depending on new seismic data results, a commitment has been made to drill an exploration well in year 5 of the PSC work program with the target of proving up such additional gas reserves within the JPDA 06-101(A) area.